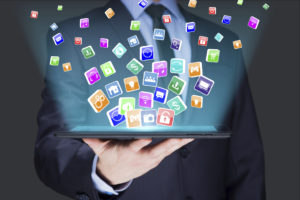 Our firm has a significant focus and experience advising software, app & video game entrepreneurs ("SAVaGE") developers, distributor, and investor clients. There is a tremendous opportunity for SAVaGEs to market these products worldwide, and the potential financial upside for the client can be truly impressive. However, infringers can wrongfully profit from misappropriated content and branding.
We have extensive experience negotiating licensing, branding, development, distribution, and merchandising agreements. The firm has registered copyright in various app and video game characters, features and icons, registered trademarks in the US and international jurisdictions, and generally coordinated the efforts to protect the client's intellectual property. Whether a SAVaGE client is contemplating developing a game, software program, Software as a service (SaaS) or an app, or has already been marketing it, we can help you address all your legal needs.
App Development Legal Services
Our services in this area include:
Copyright applications for software &  mobile apps, GUI, look and feel, etc.
Comprehensive intellectual property protection for SAVaGE products includes copyrights, trademark, NDAs, development agreements, and enforcement of IP rights
Development agreements
Licensing agreements
eCommerce issues
Apple and Android Store agreements
Advertising agreements
Merchandising agreements
DMCA (Digital Millennium Copyright Act) policies and takedown notices sent to websites that display infringing content
Federal and State lawsuits for injunctions to prevent infringement
Federal and State lawsuits seeking damages for infringement
International IP protection
Software companies need an experienced software lawyer.  App developers need an experienced app lawyer.  And video game companies need an experienced video game lawyer.